No Drugs, No Injections, No Surgery
Arthritis Pain Relief
Safe, Effective and Non-Invasive Arthritis Pain Treatments in Arizona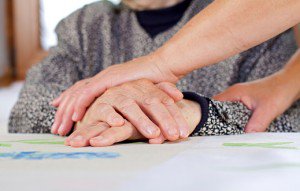 Are you a Scottsdale or Phoenix, Arizona area resident who experiences persistent joint stiffness and pain? If so, these could be signs that you're one of the more than approximately 50 million American adults who suffer from arthritis. Arthritis is a very common, painful condition that's characterized by chronic inflammation of the joints. While acute (sudden and brief) inflammation is a healthy and commonplace occurrence, chronic (persistent, long-term) inflammation is very serious and potentially highly detrimental.
" I Had Potentially Debilitating Osteo-Arthritis Of My Left Knee For Approximately 1 Year. I Found It Was Getting More And More Painful. I Knew Something Had To Be Done. Since LaserTech, I Have No Pain Climbing Stairs And Almost Never Feel Any Discomfort. I Appreciate The Personal, On Time Treatments."
– Diane W.
No Drugs, No Injections, No Surgery
Signs and Symptoms of Joint Inflammation Include:
Pain
Stiffness
Tenderness
Swelling
Warmth
Redness
Muscle Weakness
Decreased Range of Motion
Noticeable Bumps on Fingers or Toes
Whole-Body Fatigue or Malaise
And Many More
If you frequently experience long-lasting joint pain, we encourage you to seek help and schedule a free consultation with the experienced arthritis pain relief professional doctors at LaserTech Pain and Arthritis Relief Center today – because you deserve to live a life free of chronic pain, and our non-invasive treatments aim to resolve the root problem of your chronic inflammation, even when other treatments have failed to provide you with relief.
About Some of the Common Types of Arthritis
According to what we in the healthcare community know today, there are more than 100 different types of arthritis, each caused by different things and characterized by different sensations and types of pain. The most common type of arthritis is osteoarthritis, which is marked by degeneration that results from the breaking and wearing down of cartilage. Osteoarthritis can be caused by both age and overuse, and due to the fact that it's caused by the breaking down or degeneration of cartilage, it is sometimes referred to as degenerative joint disease.
The second most common type of arthritis is rheumatoid arthritis, which occurs when the immune system begins to attack itself, causing the lining of the joints to swell and become painful. Another common painful arthritic condition is gout, which occurs when the body fails to eliminate uric acid resulting in painful inflammation.
These are just a few of the many different types of arthritis, and if you are experiencing any of the signs and symptoms listed above, we encourage you to come visit us today so we can determine the type you're suffering from and develop a treatment plan that will help reduce your pain and improve your quality of life.
Let LaserTech Help You Get Your Life Back
Call (602) 633-1063 to schedule your free arthritis consultation today!