Laser Based Pain Relief Technology
A Full Suite of Effective Pain-Relieving Technologies to Help Relieve Arizona Residents' Chronic Pain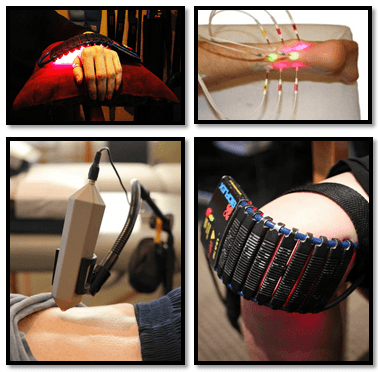 With more than 30 years of experience treating Scottsdale and Phoenix area residents' chronic pain, LaserTech is proud to be the area's trusted source for effective pain management solutions. In our years of experience, we've developed a full suite of proprietary protocols and technologies that safely and effectively provide area residents with the pain relief they need and deserve. We offer an array of laser technologies that make use of a layered absorption process that enables us to target and saturate problem tissues and areas that are causing your pain.
In addition to our lasers, we utilize a super traction decompression system that has effectively provided numerous patients with complete relief from spinal stenosis, arthritis and other chronic nerve and back pain conditions.
"Had back pain for years. My MRI showed bulging discs, pinched nerves, and spinal stenosis. I tried 3 different physical therapists, chiropractic, and pain management. No treatment helped. I couldn't walk more than 20 feet. I thought life was over. I am now able to shop without any pain. My quality of life has been restored and I am happy again. Thanks LaserTech for giving me my life back."
– Venita M.
Our Array of Effective Technologies Include:
LaserNeedle
Electron Bio Transducer (ET)
Super Pulsed Laser
Low Force Adjuster
Deep Wave Percussion Therapy
Health Light Laser Arrays
RX1 Back Stabilization
Tennant Biomodulator
Vibration Rehabilitation
Cervical Super Traction Decompression
And Many More
Thanks to these technologies, we are able to provide you with a full suite of non-invasive options that have been proven to effectively reduce your pain, even when you've tried other procedures or treatments that have been unsuccessful from major nerve pain to simple lower back pain treatment. Don't trust your health, comfort and quality of life to any other pain management clinic, come to LaserTech where we have the laser based pain relief technology and years of experience to get rid of your pain once and for all.
Our Full Arsenal of Technologies Can Get the Job Done!
Call us at (602) 633-1063 to schedule your free consultation today.