No Drugs, No Injections, No Surgery
Spinal Stenosis Treatment
Start Treating the Root Cause of Your Stenosis Pain, Not Just the Symptoms
Proudly serving all of Arizona.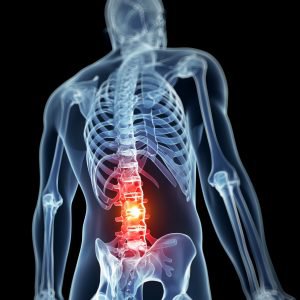 As your spine faces prolonged wear-and-tear, oftentimes as a result of osteoarthritis, a condition known as spinal stenosis commonly occurs. Over time, spinal stenosis can cause your discs to bulge, ligaments to buckle and damaged tissues and joints to become severely inflamed, all of which places excessive pressure on the spine and spinal nerves, ultimately reducing circulatory functionality.
As spinal stenosis grows worse, activities that were once simple – such as standing or walking short distances – become increasingly difficult due to the unfortunate and persistent achy pain associated with this condition.
Signs and Symptoms of Spinal Stenosis and Disc Injuries Include, But Are Not Limited To:
Pain in the neck or back
Pain radiating down your leg
Severe deep muscle pain and/or muscle spasms
Weakness, numbness, cramping or pain in the upper or lower extremities
"An MRI Confirmed Spinal Stenosis. I Hurt So Much I Could Barely Walk Across The Street. I Treated At LaserTech And Now I Feel 100% Better. The Treatment Was Painless, And NO Side Effects."
– Ruth W.
No Drugs, No Injections, No Surgery
About Our Drug Free, Injection Free Spinal Stenosis Treatment Options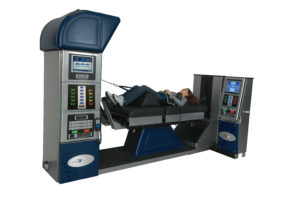 At LaserTech, we utilize multi-level computerized lasers to help reduce the inflammation caused by arthritis and degenerative joint disease, and promote accelerated cell healing and reproduction, which can ultimately minimize the progression of osteoarthritis and provides you with the relief you deserve. We also offer a Super-Traction Decompression system that enables us to reduce the pressure your spinal discs and nerves are carrying – a technology that has helped countless patients avoid going under the surgical knife in order to find relief from pain.
These two medical technologies supported with our full, tested and true protocol, are necessary if our goal is truly to get results with this difficult condition. We provide a safe and highly successful Spinal Stenosis treatment to get the relief you deserve and we are proud to say that our new and improved protocol is helping the majority of our patients with this progressive disease. What do you have to lose but your pain!
Looking for a Great Spinal Stenosis Alternative to Surgery? Look No Further!
Call (602) 633-1063 to schedule your free consultation today!