Need Sports Injury Treatment?
Treat Your Sports Injury Pain Now Before it Takes You Out of the Game for Good
Safe, non-invasive and highly effective treatments for sports injuries in Arizona.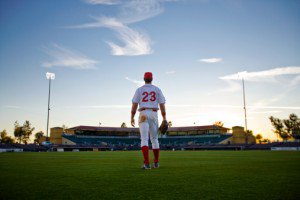 If you're an athlete, odds are you understand both the physical and emotional pain associated with sports injuries, as they not only hurt, but they keep you off the field, track, or court and prevent you from playing the game(s) you love. If you're a Scottsdale or surrounding area resident who's recently sustained an injury in the participation in or training for a sport or exercise, it's important that you seek care now while the pain is still mild and acute, rather than letting it progress into a potentially severe and chronic injury.
The good news is, there is hope for your sports injury, without the use of drugs, surgery, or invasive injections. LaserTech is the pain management clinic you've been looking for.
"I had a torn left rotator cuff that I tried having surgically repaired 4 years ago which helped but now the pain level was a 6-7. It interrupted my sleep and hurt to use my left arm. With LaserTech, I am back to work, pain free most of the time. No more interrupted sleep. Full use of my arm."
– William J.
No Drugs, No Injections, No Surgery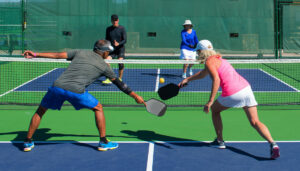 Whether you're a student athlete or in a local pickleball league, at LaserTech, we completely understand why you would be extremely hesitant to have an invasive surgery performed, as it not only carries a high risk of complications but there's always the possibility that it could cause permanent damage that could inhibit you from ever returning to the game you love so dearly.
It's also understandable why you would be hesitant to take prescription pain medications, as they can not only be addictive and don't truly treat the root cause of your problem, but they can affect your ability to function normally, making many sports and activities unsafe for you and those around you.
That's why the pain management team at LaserTech is proud to provide athletes with a safe, viable alternative to managing and reducing chronic pain that's caused by sports-related injuries. We know firsthand that every day away from the sport you love grows more and more painful, so trust us to help you get back in the game in little to no time, and all without having to undergo invasive surgeries, injections or take highly addictive pain medications that only mask your symptoms.
Some of the Common Sports Injuries and Overuse Injuries We Treat Include:
Pickleball Injuries
Golf Injuries
Elbow Pain
Rotator Cuff Injuries
Tendonitis
Tennis Elbow
Shin Splints
Joint Pain
Achilles Tendon Injuries
Plantar Fasciitis
And Many More
Let Us Help You Get Out of Pain and Back in the Game
Call (602) 633-1063 to schedule your free consultation today!