No Drugs, No Injections, No Surgery
Neuropathy Pain Relief Treatment
Non-Invasive Neuropathy Treatments in Arizona That Provide Relief When All Else Fails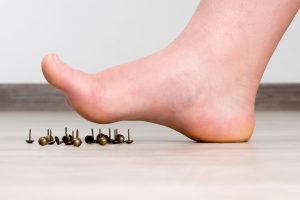 It is estimated that more than 20 million Americans suffer from pain caused by neuropathy. Peripheral neuropathy is a condition that arises when peripheral nerves in your body become damaged or dysfunctional, resulting in numb, weak and painful sensations most commonly in the hands and feet, but occasionally in other parts of the body as well.
Your nerves can become damaged in a number of ways, such as trauma, disease or infections, which causes your nerves to misfire and trigger the mild to severe, painful sensations that are commonly felt in your extremities. Most of our patients describe their pain as a burning, stabbing or tingling sensation, which can be triggered by something as minor as touching a blanket or sheets with your feet. Check out our blog for an even more in depth look at Peripheral Neuropathy, its Causes and its Treatments.
If you believe you may be suffering from peripheral neuropathy, rest assured you're not alone. Fortunately for you, LaserTech Pain and Back Relief Center offers safe, non-invasive treatment options that provide effective neuropathy pain relief treatment even when all other treatments have failed you up to this point.
" After Being Told By A Neurologist That I Had Neuropathy, I Assumed There Was No Remedy. My Foot And Leg Pain Made Me Refrain From Walking And Dancing. After Several Treatments At LaserTech, I Am Now Able To Walk Farther Without Pain And Even Went Dancing."
– Edward T.
No Drugs, No Injections, No Surgery
What Sets LaserTech's Neuropathy Treatments Apart From the Rest?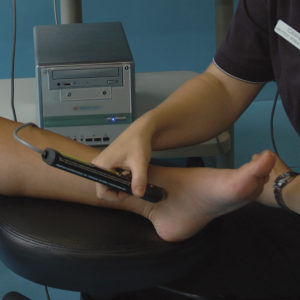 While a number of Neuropathy treatment options exist in the area, many of them are either ineffective at reducing pain or carry a high potential for side effects. But thanks to LaserTech, you no longer have to settle for any of those treatments, because we have the solution you have been seeking. Our highly trained and qualified professionals take a multi-faceted approach when it comes to safely and effectively treating your neuropathy symptoms.
Since there are many different types of neuropathy, it makes sense that each type may require different types of treatment to succeed. Therefore, we know that good treatment for neuropathy requires different types of lasers and different secondary treatments. With our years of experience, we know the best way to get the results you desire. With our proprietary treatment protocols, we strive to improve your peripheral nerve function, thereby reducing pain and promoting nerve and tissue healing and regeneration. If you are ready to finally get relief of your neuropathy pain, tingling, or numbness, LaserTech has just the non-invasive solution you need.
Discover Safe, FDA-Cleared Pain Treatment Technologies That Truly Work
Call us at (602) 633-1063 to schedule your free neuropathy consultation today!