No Drugs, No Injections, No Surgery
Chronic Knee Pain Relief
Chronic Knee Pain Affects Your Every Move
Get started on your road to knee pain relief today.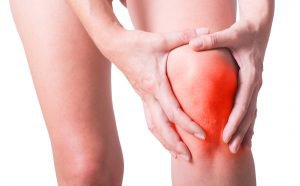 Chronic or long-lasting knee pain is an extremely common condition that affects individuals of all ages, many of whom live in Arizona. Years upon years of walking on two legs, falling on occasion, playing sports, exercising, being overweight and engaging in daily activities puts tremendous stress on these weight-bearing joints, and ultimately results in significant damage to your knee joint as well as its soft tissues and cartilage. Check out our blog to learn more about the causes of knee pain.
You may have already tried physical therapy, addictive pain medications without experiencing any relief. And while total knee replacement surgery is in fact an option, we understand you may not feel comfortable undergoing such a highly invasive procedure, and it's possible you may not even be a possible candidate for this type of surgery. That's where LaserTech steps in.
LaserTech has proudly helped hundreds of patients experiencing chronic knee pain, even after they've had in-depth procedures, such as microsurgery or total knee replacement surgery, performed. So if you're a Scottsdale, Phoenix or surrounding area resident who's beginning to lose hope and feels as though nothing can be done to relieve your pain, we're here to restore that hope and provide you with long-lasting relief.
"My left knee was very painful so there was no activity, no golf, no dancing, and it disturbed my sleep. I went straight to LaserTech since they successfully treated my shoulder in the past. Now I am not experiencing pain, I'm playing golf and dancing again, and I'm able to play with my great grandchildren. "
– Prior Patient
No Drugs, No Injections, No Surgery
Common Causes of Knee Pain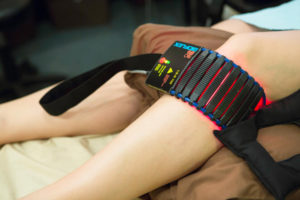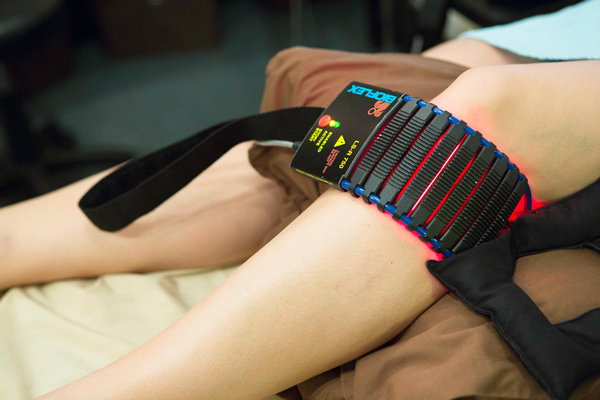 Severe, persistent knee pain is more often than not due to chronic irritation, inflammation and damage to the ligaments, tendons and cartilage around the knee and its joints. While many other pain management facilities in the area simply numb or mask your pain, we at LaserTech strive to tackle the root cause of your pain and ultimately increase circulation to the tissues and other structures surrounding your knee, thereby reducing the severe inflammation and allowing the knee as a whole to heal.
About Our Knee Pain Treatments
Our highly esteemed professionals will use their years of experience and knowledge to discover what's causing your pain. This allows us to select the tools and technologies that will best stabilize the joints in your knee and reduce the pressure that's been placed on your damaged/worn-down tissues and cartilage, which ultimately enables you to enjoy a better quality of life with effective knee pain relief.
If You're Not Ready for Surgery, Give LaserTech's Non-Invasive Treatments a Try
Call (602) 633-1063 to schedule your free consultation today!